Nabilah Egyptian Arabian Bloodstock
---
---
God spoke to Job:
"Do you give the horse its strength or clothe its neck with a flowing mane?
Do you make it leap like a locust, striking terror with its proud snorting?
It paws fiercely, rejoicing in its strength, and charges into the fray.
It laughs at fear, afraid of nothing; it does not shy away from the sword.
The quiver rattles against its side, along with the flashing spear and lance.
In frenzied excitement it eats up the ground; it cannot stand still when the trumpet sounds. At the blast of the trumpet it snorts, 'Aha!' It catches the scent of battle from afar, the shout of commanders and the battle cry"
Job 39:19-25.

---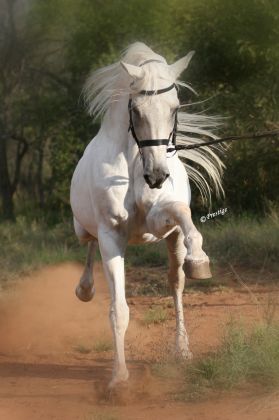 Shari Silic Pasha (Hamasa El Fagr x Nabilah AK Bint Bashaar)
Interested in becoming a Straight Egyptian breeder at a reasonable price?

LEASE OPTION

It is part of our long term vision as Straight Egyptian and Asil breeders to assist new breeders to create an Egyptian breeding program. Due to the fact that SE mares of quality and correct breeding are very scarce and expensive we have embarked on a program to lease mares to new upcoming and approved breeders. The new breeder can select a mare from a number of mares available and breed this mare to any of our stallions of his choice. The cost involved is R 30 000 per breeding season. Payment terms can be arranged. For more information on the terms and conditions please email us at eugene.geyser@gmail.com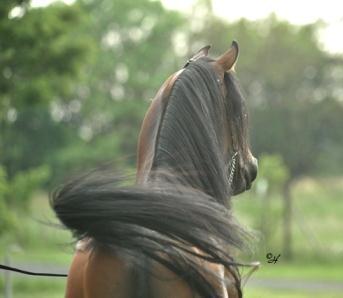 Marzoukh (Mahknificent KA x Marques Jewell)


Breeding season 2012/13
Marzoukh has had a busy year covering all the visiting mares. Jeanette du Plessis brought a few lovely mares to be covered, two daughters of Simion Segev and believe it or not, a daughter of The Minstrel. She is an old mare and I really hope we get her in foal.

Maroukh also covered an Anchorhill Omar daughter, aged 24. This lovely mare belongs to Danie Weilbach. This must be one of the last surviving Anchorhill Omar daughters. She conceived after only two coverings, showing the fertility of these old Egyptian bloodlines.
Foaling season 2012

Our mares have begun to foal!

We have been waiting for a filly out of Nabilah Fantasia (Omar El Shaker x Nabilah bint Saklabilah) and Marzoukh and this year we were blessed with a gem of a filly out of Fantasia. Fantasia is such a rare beauty a real desert type with the most refined head and movement to die for. She is getting on in life and we have been hoping for something special out of her. Some foals are just special from day one. This little foal is already pouncing around the paddock like a cat walk queen. She inherited her dam's ultra refined muzzle and type.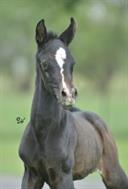 Gulilah Sabaha (Mahib x Sraab) bred a filly from Nabilah Nahd. This was not planned but Nahd and Sabaha decided differently. Sabaha escaped from her stable and as fate wanted it Nahd also got out of his stable. Say no more a filly was born and a stricking one with her dad's wonderful conformation and arching neck.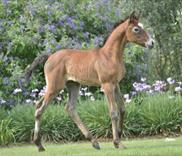 Gulilah Rayahin has given us a second filly in a row. Rayahin is a Mahib daughter and a Habdan Enzahi Malikah line breeding. The best of the "German" lines imported to SA by Irma Harsant. She nicks with Marzoukh and is producing some of her best foals in her old age.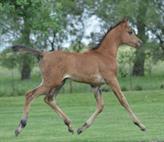 Nabilah Faware (Nahd x Nabilah Fantasia) a line breeding of Nabilah bint Saklabilah bred a colt from Marzoukh. She bred a lovely filly from Marzoukh during the last season. Marzoukh placed his stamp on this foal as he closely resembles Marzoukh.
Nabilah Saleem (Shari Silic Pasha x Gulilah Saraqa) bred a very special colt by Nabilah Saqara. This colt is a line breeding of Sraab (Ibn Kheiralla x bint Sasab) a bloodline that excels at endurance riding. Both parents are tall and this colt will be an athlete to be reckoned with. Apart from this he is a very striking foal with his sires arching neck and a very pretty face.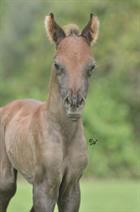 We are still waiting for Shari Silic Nadia (Shari Silic Akbar x AS bint Nahida, Nabiel - Shaikh al Badi breeding) to foal. Nadia was covered by Marzoukh. She must be one of the most beautiful Straight Egyptian mares in SA with a head to dream about.